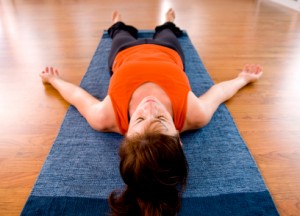 In the last post, the practice of "Review the Day" meditation was introduced.
With this foundation, we can begin to explore the potential and depth of this meditation.
Many of us go to bed still holding onto the worries, stress, anxiety, anger, frustration or sadness of the day, which can affect our health, well-being and quality of sleep.
Below are ways to deepen your "Review the Day" meditation practice over the next nine weeks.
Week One ~ The Positive:
Direct the focus of your practice to highlight the following:
1. What did you do well today?
2. What positive insights and realizations did you have today?

Week Two ~ The Difficulties:
1. What events, situations or times did you encounter stress, aggression or fear?
2. Is there a way to better manage or channel the response or reaction in a healthier way?

Week Three ~ The Changes:
Highlight those times when you consciously changed your behavior to better manage and respond to stress, aggression and fear and acknowledge this healthy change.

Week Four ~ Last Thoughts:
What was my last thought of the day?
What would I like my last thought of the day to be?
As your practice continues, be aware of any influence of this last thought on having a restful night's sleep.

Week Five ~ Support or Sabotage:
Did my actions, behaviors, attitudes and patterns of thought support or sabotage my positive/higher qualities?

Week Six ~ Sankalpa
1. Formulate a short statement in the positive present tense to include positive qualities you wish to bring into your life.
2. In reviewing the day, be sure to begin and end each day with this positive affirmation (sankalpa).

Week Seven ~ Set and Connect:
1. Set and mentally repeat a positive intention (sankalpa) at the beginning and end of the day.
2. Highlight the obvious and subtle ways this intention begins to take shape/manifest.

Week Eight ~ Be the Witness:
During your "Review the Day" meditation, scan your day as if someone else is observing your activities, responses, interactions, feelings and emotions. What would an outsider learn about you?
This witnessing practice as we review the day allows us to observe ourselves without emotional attachment, criticism and judgement so we move towards self knowledge and inner understanding.

Week Nine ~ Reflect:
During your "Review the Day" meditation, observe the day from a reflective point of view. What positive shifts have you made from when you first started this "Review the Day" practice?

This meditation practice offers the opportunity to be aware of our unconscious reactions and responses, resulting in a deeper level of understanding and compassion towards ourselves and others. Ultimately, we are able to maintain balance and harmony in all of daily life's situations.
Hari Om Tat Sat

© Copyright 2014 – All Elements Yoga – Gail Seckrettar