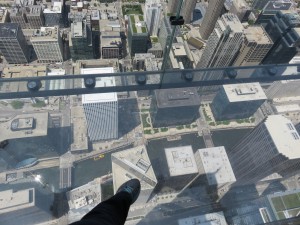 Arte/Scienza: developing the balance between art and science, imagination and logic. "Whole brain" thinking.
"Study the science of art and the art of science."
~ Leonardo daVinci
Leonardo daVinci's scientific studies and expressive works of art demonstrated his ability as a "whole-brain" thinker. For Leonardo, art and science were indivisible – he was both a great scientist and a great artist.
With the 5th daVincian Principle of  "Arte/Scienza," we begin the process of unlocking our potential for "whole-brain" thinking.
Week 1: In this first week of Arte/Scienza, notice how often you rely on left brain functions (logic, reasoning, analysis) when making choices and decisions.
Week 2: Throughout the week, observe how often you rely on right brain functions (feelings, faith, intuition) when making choices and decisions.
Week 3: How often you are making plans in life and how often you are spontaneous? This week, try to balance preparation with impulsiveness.
Week 4: Throughout the week, pay attention to how often safety and risk play into decisions and choices regarding activities, finances and relationships. Can you balance the security with the chance?
Week 5: Is your attention is more to the details or to the bigger picture with ideas, objects, people and relationships? In week 5 of "Arte/Scienza," can you balance the perspective of the parts AND the whole?
Week 6: Are your thoughts and conversations are geared more to specifics or to generalities? This week, endeavor to balance the particulars with the broadness.
In the next blog post, we deepen our "whole-brain" thinking with Part 2 of "Arte/Scienza."
Hari Om Tat Sat
© Copyright 2016 – All Elements Yoga – Gail Seckrettar