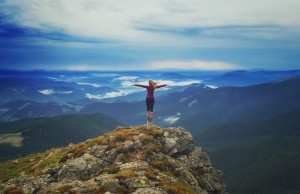 Arte/Scienza: developing the balance between art and science, imagination and logic. "Whole brain" thinking.
Our practice of the 5th daVincian Principle,  "Arte/Scienza," continues as the process of unlocking our potential for "whole-brain" thinking continues to unfold…
Week 7: Are thoughts, choices and decisions based more on facts or beliefs? Can there be equanimity between what has been proven AND on faith?
Week 8: Throughout the week, observe how you perceive and express yourself in the world. Is it more through words and language or images and symbols? Endeavor to find the balance.
Week 9: Throughout the week, observe whether activities, conversations and dreams are based more in reality or in fantasy. Are you able to equalize the actuality with the imagination?
Week 10: During the week, notice if the tendencies of the mind and thought processes are predominately present/past or present/future. Try to balance what has happened with what is to come and  make the shift to the present moment.
Week 11: During this final week of Arte/Scienza, pause… Reflect on insights, knowledge, understanding and wisdom gained over the past 10 weeks and through your practice of "whole-brain" thinking.
The 5th daVincian Principle is a breakthrough in the evolution of human thought. Once we recognize our hemispheric tendencies, we can begin to make shifts and changes towards balanced, "whole brain" thinking.
Hari Om Tat Sat
© Copyright 2017 – All Elements Yoga – Gail Seckrettar