"Yoga with Gyanbindu is transformational. Her deep knowledge of the practices and her gift for teaching combine to provide a true healing experience."   Robin Schiesser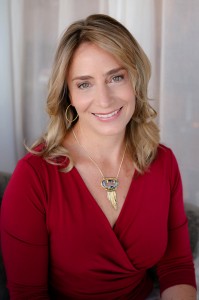 Gyanbindu (Gail Seckrettar)
C-IAYT Yoga Therapist, E-RYT, TRE Provider, Yoga and Meditation Instructor
Gyanbindu means, "point of wisdom."

Her Past:

Living in India over 5 years and studying under self realized masters, Gyanbindu completed a 4 year, 4000-hour yoga teacher training diploma in Yogic Science with the Bihar School of Yoga (Bihar Yoga Bharati) in India, the Satyananda Yoga Academy Australia and the Satyananda Yoga Academy North America. This diversified international and national training broadened her understanding of the depth and breadth of yoga.
She further enhanced her understanding of yogic lifestyle by living over 4 years in yoga ashrams in India, Australia and New Zealand and monasteries in Thailand, Myanmar, England and France. She has instructed in both the Australian and North American Yoga Academies yogic studies and teacher training diploma programs, on numerous courses and workshops for the Yoga Association of Mangrove Mountain in NSW Australia and has instructed yoga classes in Myanmar, India, Thailand, England, New Zealand, the US and France.
Gyanbindu continued to refine her meditation practice through month long silent meditation retreats in Myanmar (Shwe Oo Min Meditation Center) and England (Gaia House Meditation Retreat Center) and a 10-day silent retreat in Thailand (Suan Mok Meditation Center). She maintains her yogic connections by visiting and hosting inspiring teachers worldwide and regularly travels to India, where her first exposure to yoga remains kindled.
Her Present:
Gyanbindu is a nationally and internationally certified and accredited yoga and meditation instructor. She is a certified yoga therapist with the International Association of Yoga Therapists, and a TRE (tension/trauma releasing exercises) provider.
In addition to her private yoga therapy practice, she is certified Stress Management Specialist with Hunterdon Healthcare's Ornish Lifestyle Medicine Program, where she offers yoga and meditation as part of the Hunterdon Medical Center's out-patient Intensive Cardiac Rehabilitation.
She is a guest lecturer for Rider University's Masters Program in Counseling, where she shares yoga therapy techniques to Ed.S (Education Specialist) counseling students.
To maintain her teaching accreditation and certification, Gyanbindu must further her training through continuing education courses and have updated Adult/Child/Infant CPR, First Aid and AED skills and certification.
She is registered with Yoga Alliance as an E-RYT500 (experienced registered yoga teacher) and is a Yoga Alliance Continuing Education Provider (YACEP®), recognizing her as an expert in one or more of Yoga Alliance's Educational Categories.
Gyanbindu offers a sound, deep understanding of the ancient science and practice of yoga and meditation and offers both a therapeutic and spiritual approach in her teachings.