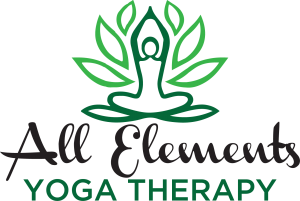 I work with women and men who are currently struggling to release the adverse affects of stress and trauma but desire to live a life of optimal health and well-being. Whether you have anxiety, stress, sleep difficulties, or you're trying to heal from trauma, yoga therapy can help. As a certified yoga therapist with over 16 years experience and specializing in trauma recovery, I can tailor a program to your needs and create a path for you toward healing.
I've had my share of sadness, grief, and even life or death situations. I didn't want these struggles to define me, so I used my own yoga therapy program to reverse the impact of this trauma, and I became healthier, more joyful, and more peaceful as a result. I offer each client practices to best suit their personal needs and goals.
I know from personal experience that Yoga Therapy works, and I love to see my clients living happier and healthier lives! As a result, each client acquires skills for continued self-improvement as well as practical tools for stress and energy management. Contact me for a complimentary phone consultation, and we'll explore how I can empower you to heal.
info@allelementsyoga.com
908-334-9638