SAVE THE DATE FOR THIS UPCOMING MINDFUL EATING PROGRAM!
A review from a previous course participant: "This is where my weight loss journey truly began to have success. I learned so much about myself in this class, and I took it over a year and a half ago, and my weight loss journey has continued ever since. Discover things about yourself that can help you too!! If you are frustrated in weight loss efforts or have any issues around food at all (too much… too little… whatever), I encourage you to think about taking this class. It changed my life. As of this morning, I've lost 75 pounds. I may take it again myself. Mindfulness is something that can use practice… always."

See the "upcoming events" tab for more information.
Ancient teachings for modern life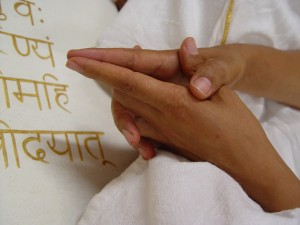 Yoga is the experience of unity, harmony and wholeness within one's self and the environment. It is a science of healthy living to relieve stress, promote vibrant health and well being and cultivate deeper levels of awareness.
The heart of these teachings is to enhance quality of life and illuminate one's inner potential.
Practical tools are offered to harmonize all levels of being, resulting in an internal state of peace and contentment.
all elements yoga offers high quality yoga instruction in Flemington, NJ, the Hunterdon County area and in Princeton, NJ. Instructors have formally trained nationally and internationally and have completed a comprehensive 3 year (4000 hour) teacher training program in order to become accredited instructors.
Teacher accreditation is maintained through annual attendance of continuing education courses, workshops, classes and ashram lifestyle visits.
The teachings at all elements yoga are of the Bihar School of Yoga. Classes incorporate a number of different branches of yoga. These include Hatha (physical postures, breathing techniques and cleansing practices), Raja (deep relaxation and meditation), Bhakti (kirtan and ritual), Jnana (philosophy and knowledge), Mantra (chanting) and Karma yoga (selfless service with mindfulness).